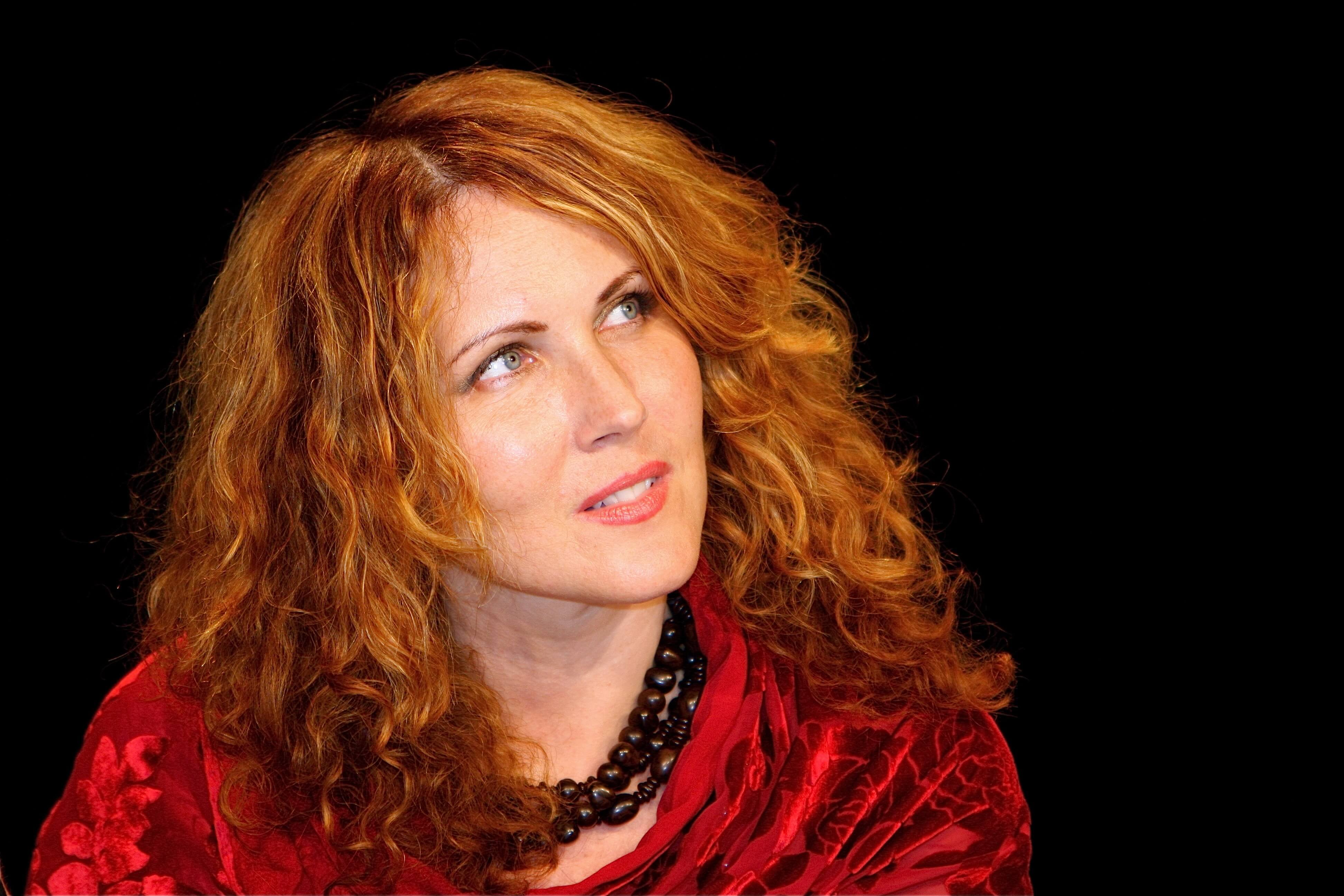 I'm Brenda.
and I have a gift for you
'Want to Find Out The 5 Top Reasons to Never Forgive and Why You Must?'
In this powerful report you will:
√ Learn to forgive
√ Learn to love again
√ Overcome obstacles holding you back from enjoying life

Get it today and
start living again! As a bonus, you will also receive our ezine. Your email is safe with us; we value your privacy!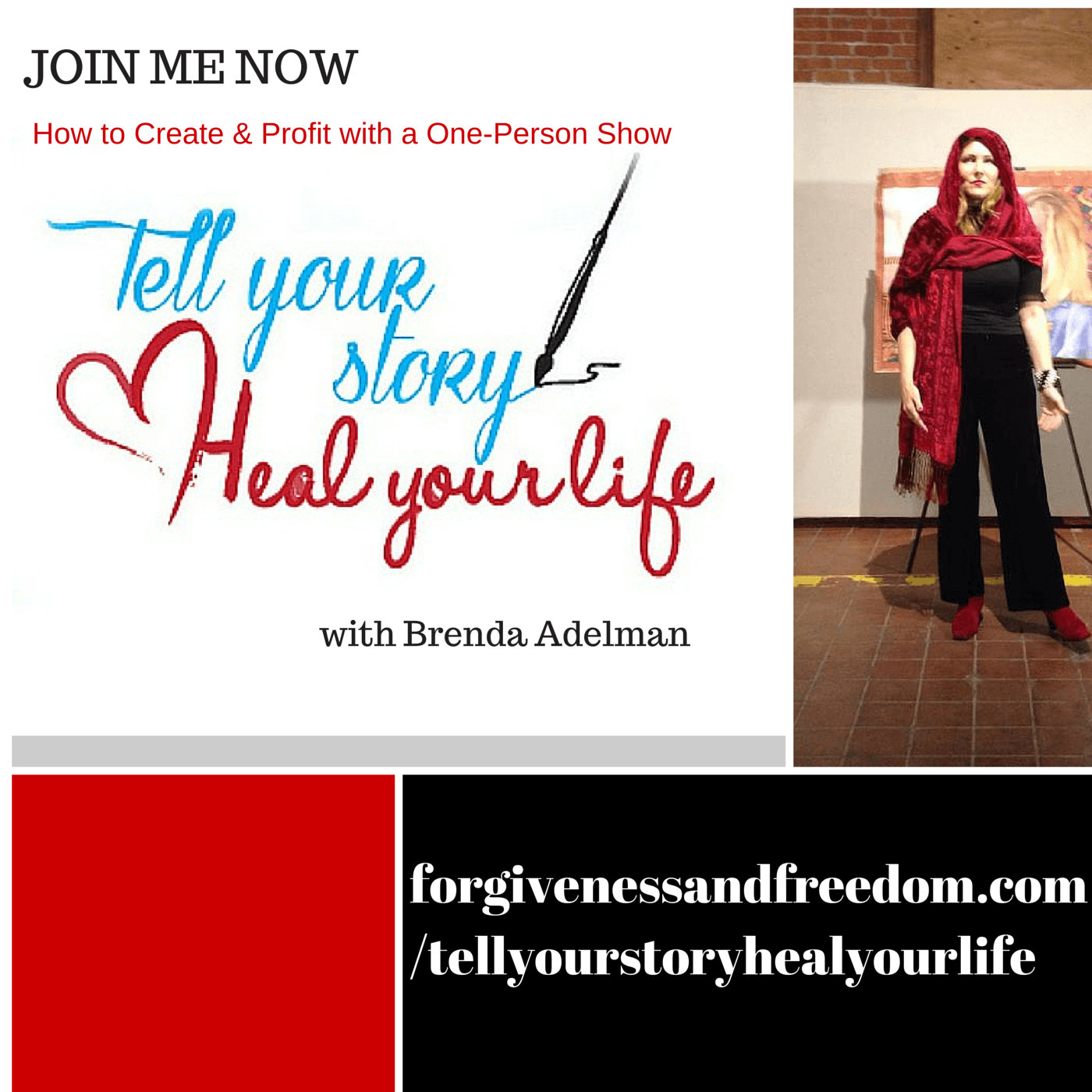 In this online video training program you will learn:
a totally unique way to get your story out into the world.. and you'll be working way less than if you were writing a 250 – 300 page book!

how to finally move through resistance and nerves … that may have been stopping you until now.

a unique four-step formula for not only creating your show, but getting your story out into the world without costing you a dime.

how to tap into the profitability of your message.
JOIN ME NOW while you will still get 3 time specific bonuses worth hundreds of dollars!
Click HERE to find out all the details.
I look forward to seeing you inside.
Be Bold Be Brave. Share Your Story.
Your one-person show mentor,
Brenda
Check out Brenda's Top Forgiveness Tip on FOX-TV News

Take a peek at Brenda's critically acclaimed one-woman show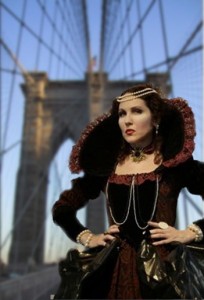 My Brooklyn Hamlet
Brenda's critically acclaimed solo-show
"She tells her story through dark, wickedly funny anecdotes that are laugh-out-loud hilarious, but also gut-wrenching.
Adelman punctuates her narrative sparingly with passages from Shakespeare's Hamlet – a daring move, really, since it places her in danger of moving into cliché territory. But Adelman's delivery of the Bard's lines is skillful and emotionally moving, bringing a fresh perspective to the centuries-old words and giving Adelman a way to express the true despair without alienating her audience."
Erin Sullivan
Orlando Weekly
Keep reading below for more reviews of My Brooklyn Hamlet and you can also visit the media page.
I understand if your world is upside down.
I understand what it feels like to obsess about vengeance because you've been betrayed and to feel so much shame because of who you think you are.
And I also know how to change everything for the better and how to help you do the same.
Keep reading below and at the bottom of this page you'll get an exercise from me to help shift your world into a better place.
How did I find the light at the end of the tunnel?
Recent Posts
Want to be the first to know where Brenda will be performing her one-woman show, My Brooklyn Hamlet?
Sign up here
The big thing.
I started writing poems.
And then I expanded my poems into a full length one-person show where I got to write out my demons (my hatred, my anger, my unforgiveness, my confusion) onto the pages of my journal. I'll tell you more about that in a minute and how you can get rid of your pain…in a healthy way.
I then threw myself into an extensive graduate program in spiritual psychology and took classes with thought leaders and at spiritual communities.
Just 3 years after I was in the darkest night of my life, armed with a newly open heart,  I found the love of my life.
You see, when you risk being vulnerable you can find love again.  We've been together for 13 years now and we have a precious son. (It's very important to have healthy boundaries when you have an open heart and I can show you how to do that!)
I never thought I would have a family again when I was in that dark night of the soul.
I never thought that the story I started writing (MY STORY)  would become a critically acclaimed show.
I never imagined that I would travel internationally with it
I never dreamed I would know how to open my heart enough to expand my show into teaching workshops on the power of forgiveness
I never intended consciously to share my message with over 10,000 people
and I certainly never thought I could make thousands and thousands of dollars doing something I loved.
Why am I telling you this?
I'm telling you this because your life is important. Your heart is tender and deserves to be open. You deserve to let go of your secrets and the shame that comes with hiding. You deserve to give voice to the magnificence of who you really are.
I believe that whatever darkness that you have been living in can be reversed. I believe that by writing your story in the way that I did that you can change from feeling like the victim to your story and instead become the victor of your life.
I want to show you how.
Whether you want to write your story with my signature 1-person show process just for yourself and your own healing (no performance for others involved) or you have a story inside you that NEEDS to be expressed and expressed in this creatively freeing way to others, I can guide you. I'd be honored to midwife your process.
Join me right now on my FB page at http://facebook.com/ForgivenessandFreedom. Introduce yourself. Write your intention  and what you would like to shift.   As soon as my step-by-step online program, "How to Heal, Inspire and Live Your Purpose Driven Life with Your Own One-Person Show is ready I will share it there.
It's time to truly transform tragedy into triumph through writing and performing your story
The time is now!
To your beautiful freedom.
Brenda
Are you an event planner or theatre producer that wants to move your audience to laughter, tears and forgiveness?
Check out Brenda'a One-Sheet
http://www.charlijane.com/speaker-brenda-adelman/
Ms. Adelman takes us, squarely and in typical 'shoot from the hip' East Coast style, through the sometimes absurd, sometimes traumatizing events of the comical tragedy,..Part family comedy, part Greek tragedy, My Brooklyn Hamlet is Brenda's very true story about loyalty, sex, obsession, love, betrayal, murder and most of all, the awesome power of forgiveness. ..Although often shocking, much of it is quite funny..Profound in it's outcome…
Ultimately the audience at Brenda Adelman's searing one-woman show are winners too as she shares her extraordinary true story…her mother has taught her to recite her favourite excerpts from Shakespeare, a legacy she uses in the show to spellbinding effect…She morphs effortlessly into both parents and does not spare her audience the gory details of their relationship, or the depths of her own pain… thanks to her winning open personality and the simplicity and candour of her storytelling, nicely leavened with a disarming humour and her great personal charm, the parts add up to a gripping whole…
To watch it unfold is gripping, emotionally draining and uplifting…All the time there is the echo of that fatal gunshot ringing in our ears, and the knowledge that this is real, and these things really happened to the woman standing just a few feet away…stranger than fiction…(My Brooklyn Hamlet) plays on the parallels with Hamlet – in which Claudius murders the hero's father and marries his mother. The key difference is that while Hamlet is bent on revenge, Adelman ultimately sought to forgive her father…. If any kind of remarkable twist were needed for such a story, that is it. ..
…ripped straight from Greek tragedy or, more pertinently, Shakespearian drama…Carefully avoiding sensation or sentimentality, Adelman's dialogue is direct…the power of the story carries this through, along with the winning personality of the flame-haired performer ..
We were taken to the edge of human existence…Brenda Adelman's My Brooklyn Hamlet, relived her mother's murder by her father (who then married the victim's sister), a drama that created a classical Greek catharsis in a modern Brooklyn setting."
Adelman takes on the persona of Mother, Father, Brother and assorted friends with ease and enthusiasm that easily draws us into her family drama without our even realizing it…."My Brooklyn Hamlet…" ends on a positive note for Brenda, her family and the audience and becomes a life's lesson in forgiveness, love and acceptance…
Who needs reality television?…Though painful and hopeful as her story may be, nothing told her tale better than her casually sly grin and raised chin as her recounted her story step by hurtful, bloody step. Mercy and absolution are indeed the end result of this near tragedy…
Brenda Adelman has toured internationally with her critically acclaimed one-woman show, My Brooklyn Hamlet: A Meshugenah True Story. Her diverse audiences include women prisoners, trainers and survivors of domestic violence, youth-at-risk, high school, college and grad school students and faculty, the United States Air Force, mental health practitioners, theatre lovers and spiritual communities.
Partial List of Performances: The Jewish Ensemble Theatre in Michigan, The Los Angeles Womens Theatre Festival, The NYC Until the Violence Stops Festival, Repair the World Festival in Vienna, Austria, The Leeds International Jewish Theatre Festival in England, The New End Theatre in London, Unity Church and Church of Religious Science in North Hollywood, Flagstaff, Sedona, Oklahoma City, Phoenix  and Oahu, HI. Keynote presenter for The Coalition Against Domestic Violence in Albuquerque, New Mexico and in Phoenix, AZ.    Most recently performed at The Marsh San Francisco and at the San Diego International Fringe Festival.
Forgive your father's betrayal
Check out the simple exercise in this video that will help you to forgive your father's betrayal so that you have more love present today! (If the challenge isn't with your father-you can instead apply this exercise to yourself)
Learn to embrace that part of him that lives in you, through you, as you, in a compassionate way otherwise that energy becomes toxic. And when it is then it shows up as anger, vengeful thoughts, depression, apathy and as illness.