You've Come to the Right Place
*****

You on Video

***** Telling Your Story

******
***** Sharing Your Story on Stage

***** Forgiveness

*****
***** COACHING *****  ONLINE TRAINING *****VIP PROGRAM

Paid Programs and Services
Want to set up a free Sacred Story Session to see what program, group or service will fit your needs? There is no obligation to purchase anything and you may just have an AHA or insight that changes the course of your life?
________________________________________________________________________________________
On-VIDEO Presentation & Getting to the Heart of Your Story with BRENDA!



YOU on Video Made Simple

Let me be your secret weapon!
This program takes everything I've learned from…
attending top acting classes in Los Angeles and New York and London for over a decade
traveling the world acting in her critically acclaimed one-woman show (based on her life story) My Brooklyn Hamlet, for audiences as diverse as mental health trainers, youth-at-risk, women prisoners and at theatresl
getting a Master's degree in Spiritual Psychology and being a transformational life coach
being interviewed for multiple media outlets including FOX TV morning news
and working as a personal stylist (I know what you should wear in your videos)
She combines it all to help YOU uncover any blocks you have to BECOMING MORE VISIBLE

GET THE TOOLS YOU NEED FOR YOUR:
*Welcome Video 
*Thank You Page Video
* Free Video Tips Series
*Video Blog (Vlog)
* Video Posts On Social Media
*Story Video (About Me Page)
* How To Videos
*YouTube Videos
*Video Interviews
*Your Facebook Lives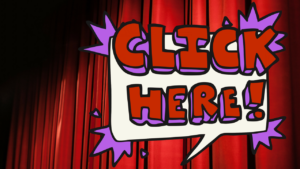 _______________________________________________
Your STORY (IN YOUR MARKETING) Made Simple

What's your life shifting story?
You know, that story that changed you to your very core…let you know that since it didn't kill you it would make you stronger.
Maybe you are still working your way into the fullness of the lessons you received during that time.
And how on earth does THAT STORY relate to your business?
Let me show you how…not only does it relate to your business but once you have your clarify your life message there will be no stopping you from sharing it.
Why would you? It's part of creating and leaving your legacy.
Discover how to:
* turn a BIG event in your life into a Captivating Story
*heal whatever needs to be healed so it can be empowering process for you to share it (vs a downer)
*release whatever stories about it- and the shame, guilt, sorrow into the nothingness from whence it came so you can take your mask off, share freely and not care what others think! (Oh yeah!)
* articulate your story in a way that engages, inspires, challenges and uplifts your audiences (fans on their way!)- There's over ten writing techniques in this program.
*share your story on different platforms and in the media so you shine, are invited to do more interviews and you are comfortable sharing your story (and more of yourself) at networking events.
5 Training Modules
My personal feedback on your writing in our exclusive group and so much more.
Find out everything by clicking the button here!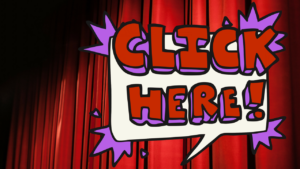 Get this FREE REPORT NOW to GET UNSTUCK!
Write juicy characters from your own life experiences.
Learn which pivotal moments have meaning.
How to get instant feedback on your writing for FREE!
GET YOUR FREE COPY BY CLICKING ON THE GRAPHIC!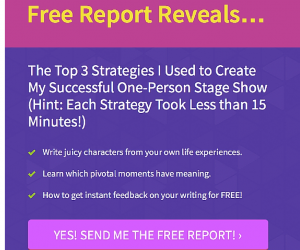 ________________________________________________
BOOKS & PROGRAMS to CHANGE YOUR LIFE!
The 5 Top Reasons to Never Forgive and Why You Must
In this ebook  you will receive 5 of my most potent techniques for relieving the pain you currently have if you are  holding onto anger, revenge or regret of the past. Find out what it feel like to release this inner turmoil by doing the exercise in this short book.  That's what will happen when you read and apply these simple lessons. Only $5.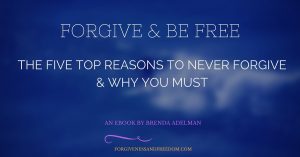 My Father Killed My Mother and Married My Aunt: Forgiving the Unforgivable (Memoir/Forgiveness Guide)
My Father Killed My Mother and Married My Aunt: Forgiving the Unforgivable is a blend of memoir style writing with lots of powerful personal stories and a workbook to help its readers — YOU — experience direct results —